Marple Local History Society
Constitution and Rules
1. Name
The Society shall be known as the Marple Local History Society, herein after referred to as the society.
2. Objects
(a) The society aims to develop and foster an interest in and appreciation of the history of Marple and the surrounding area. The society is to achieve these aims by means of:
1. Meetings, lectures and visits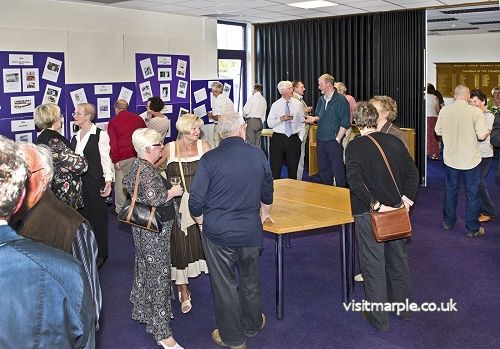 2. The publication of historical studies
3. The holding of exhibitions, seminars and other related activities.
(b) In furtherance of these objects the society may obtain, collect and receive money and funds by way of donations, contributions,affiliations,
subscriptions, legacies, grants and any other lawful method and affiliate to or accept affiliation from any body having similar objects to those of the society.
3. Membership
Membership of the Society shall be open to all persons upon payment of the subscription for the current year. Subscriptions will be valid for the year from September to August 31st and will be payable at the beginning of that year. Any person under the age of eighteen may become a member at a reduced rate. The committee shall have the power of recommending persons for the election as Honorary Members.
The amount of subscription payable will be reviewed each year at the Annual General Meeting.
The Committee of the society shall have the power to refuse admission to the society, to refuse to renew the membership of any member and to terminate the membership of any member.