Welcome to the Marple Local History Society website
Marple Wharf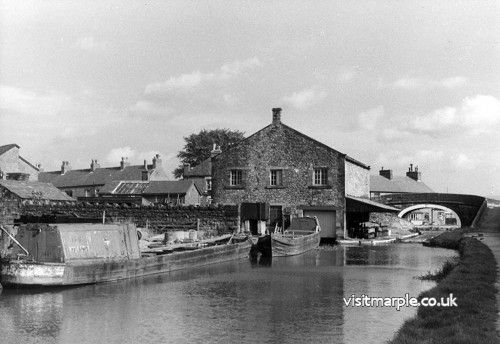 Next Meeeting:
Barrie and Wendy Armstrong
MLHS Archives Online Launch
After much hard work, mainly by Committee Member Louise Thistleton, we are pleased to announce that our digital archive is now open!
The Marple Local History Society Digital Archive gives free access, via our website, to thousands of documents drawn from our archives collections. It is a searchable database that is easy to use and which is continually growing. It complements our collaboration with The Marple Website, which publishes our large photographic collection via its Virtual Tour of Marple. To access the Archive, please click here. This does not mean that all our records are immediately accessible. That is certainly our long-term aim but a tremendous amount of work is needed to get there. We will be adding to the online collection week by week, month by month.
Read, A Ground-breaking Society
Summer Newsletter ? read here
Planning Application Submitted for Housing Development at Marple Wharf
A planning application reference DC/067001 has been submitted to Stockport MBC for the redevelopment of Canal and River Trust Yard, Church Street, Marple, SK6 6BN (Marple Wharf). The application includes the conversion of the former warehouse to one residential house plus the erection of 7 new houses on the site.
An explanation of the background to this development and how to appeal against it can be found here. We need as many people as possible to share their opinions with the Planning Department and the Council so please write. Please note the final deadline of 28th September for expresing your concern on this plan.
Marple Civic Society will respond to the application, this will be displayed on their website.