Welcome to the Marple Local History Society website
Visit the online Society Archives here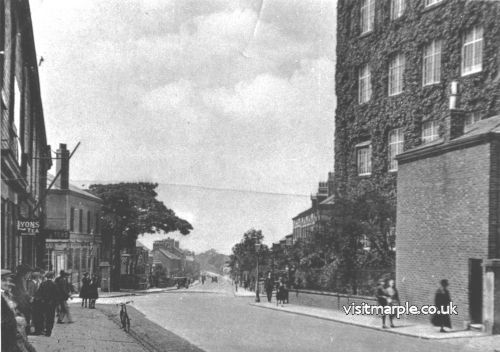 This picture of Stockport Road from its junction with Market Street shows clearly how Hollins Mill dominated the village centre
Next Meeting
Monday 15th Ocober:

'What to do with 323 Postcards?' -
Julie Bagnall
Summer Newsletter 2018
"......Local matters – can you help?
Life Leisure Marple (or Marple Baths as everyone knows it) has closed because of "some infrastructure issues." We have been assured that it will reopen for swimming as soon as possible but "During survey works, a number of issues of compliance with current regulations for swimming pools have been identified." The current date for reopening is the end of January 2019 but many wonder if the council will take the opportunity to close the facility completely. However, whatever the future might hold, it would seem opportune to compile some memories of the Baths from local residents.
Please let us have any memories you might have from any era - the earlier the better. We don't want a long, beautifully written essay - just one or two sentences that will jog people's memories and help to build a picture of what the Baths meant to the people of Marple.
Just send your thoughts and recollections to This email address is being protected from spambots. You need JavaScript enabled to view it. or have a word with the chairman at the next meeting and we will build them into a collective memory for the community and our children."
read the full newsletter here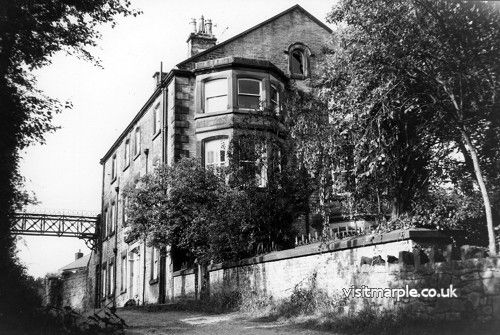 If walls could talk
Many of you will recognise this imposing stone house, Beechwood, which is at the top of Lakes Road leading down to the Roman Lakes. However, why was such a fine house built so near to Oldknow's workers cottages at Stone Row and who lived in it? Documents in the Archives and the census returns can answer some of these questions and provide a fascinating insight into the lives of those who lived there over one hundred years ago.