Welcome to the Marple Local History Society website
Visit the online Society Archives here
Looking to the future
Although we cannot currently hold meetings, we still have a full autumn programme arranged and hope that we might soon be able to welcome members at the Methodist Church. We will keep everybody well informed. (6th August 2020)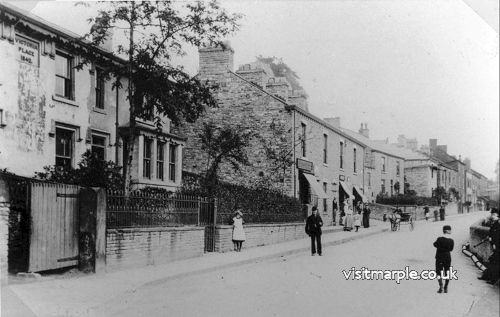 Town Street - Marple Bridge, Note the plaque saying "Victoria Place 1842"
Rose Hill to Manchester service planned suspension
Rail user groups, and local politicians, are fighting plans to suspend train services on the Rose Hill Marple to Manchester Piccadilly via Hyde route in the period from September to December 2020.

Northern Trains, now run by the Department for Transport's Operator of Last Resort, has told local MPs that they are planning to suspend all train services for this period due to insufficient staffing. This has been caused by both the need to train staff on new rolling stock and for the induction of new recruits.
Read More at: Local Rail User Groups Fight Planned Cuts and Friends of Rose Hill Station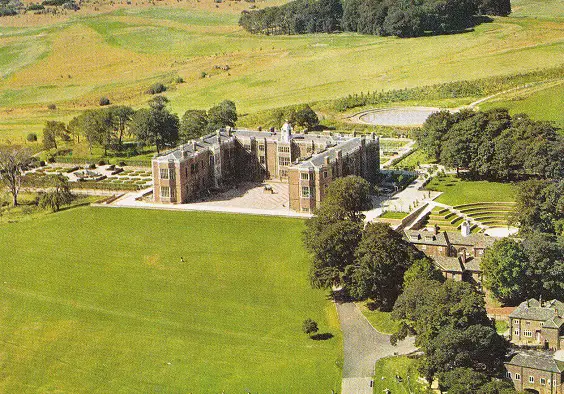 In view of the current prominence of Samuel Oldknow and all his works shown up by 'Revealing Oldknow's Legacy' in Marple, the main focus of our visit was to see the original portrait of Samuel Oldknow as a young man in his yellow trousers, by Joseph Wright of Derby, which is part of the art collection of Leeds City Council and hangs in Temple Newsam House. But having discovered one of the most beautiful churches anywhere with St Wilfrid's in the nearby Leeds suburb of Halton, we started our day there. We were warmly welcomed by members of the congregation who provided much appreciated morning refreshments and then guided us round the wonderful church.
Read more: St Wilfrid's Church, Leeds and Temple Newsam House: Sping 2018