Welcome to the Marple Local History Society website
Visit the online Society Archives here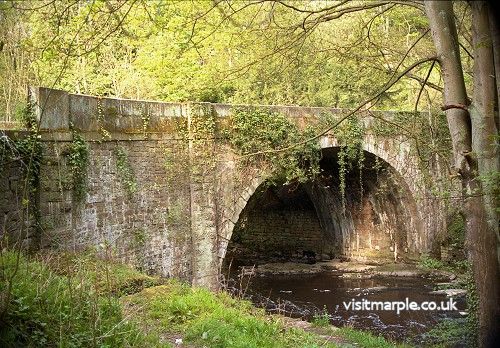 Bottoms Bridge

Bottoms Bridge, Lakes Road, Marple Bridge.
From the 1993 Marple Civic Society exhibition of Listed Buildings
From Marple Local History Society Archives
---
Diary Dates:
Next Society Meeting: Monday 16th September

'Ordnance Survey Maps for Local Historians' with Paul Hindle. : Be sure not to miss this opening meeting, as the 2019-2020 season> unfolds, running from September 2019 to the distant April 2020.
---
The Wharf Marple Project
Local CIC set to save iconic Grade 2 listed Warehouse at Marple Wharf
Marple residents and heritage enthusiasts are being offered the chance to save an historically important canal side building and convert it to a community and heritage attraction. The building has been at risk of conversion to residential, but a new plan would renovate The Wharf to be a Community Café and Heritage Centre, with a much-needed health and well-being facility too.
In early October Jonathan Schofield had opened the season of the Society with a lively and informative talk on the Peterloo Massacre.A sunny day in August 1819 brought an event that echoes down through the years as a turning point in suffrage of the population and the role of the press in the reporting of political events. Though the government of the time cracked down on reform with the passing of Six Acts,the tide of democracy had begun to rise.