Welcome to the Marple Local History Society website
Visit the online Society Archives here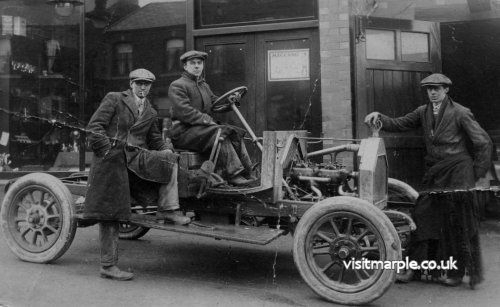 Next Meeting: Monday 16th September
However you find your way to the venue, Marple Methodist Church, be sure not to miss the opening meeting as the 2019-2020 season unfolds, 'The History of the Ordnance Survey' with Paul Hindle.
Featured Articles
William Henry Chadwick – a 19th century local lad who made a name for himself
This story is a result of researching the history of the above in response to a request from Christopher White, from Romiley, who now lives in France. William Henry was his gt gt gt grandfather.
William (not Henry then) was born in 1829, son of Jeremiah Chadwick (from Marple) and his wife, Rachel (nee Prosser). The family lived in Compstall Bridge but the children were baptized in Marple Bridge.
During his childhood William would become increasingly aware of Chartism, the working class movement for political reform which presented petitions to the House of Commons, signed by thousands of people. In the North West of England industrialisation had led to terrible conditions and poor pay in mills and factories –even children could be working a 12 hour day.
Hibbert Lane owes its name to the local Hibbert family. In 1606 Thomas Hibbert, a local yeoman , bought the title 'Lord of the Manor' from Sir Edward Stanley of Tonge.
This building, on the east side of Upper Hibbert Lane near the junction with Hawk Green Road, is one of the oldest in Hawk Green. Built as a single structure, it is now two cottages, though originally it was probably three. Two storey cottages such as this are relatively modest by modern standards but at the time they would indicate an owner of some substance - a yeoman or skilled craftsman. As to its age, the initials and date on the door lintel - IBK 1686 - gives us a clue.