Welcome to the Marple Local History Society website
Visit the online Society Archives here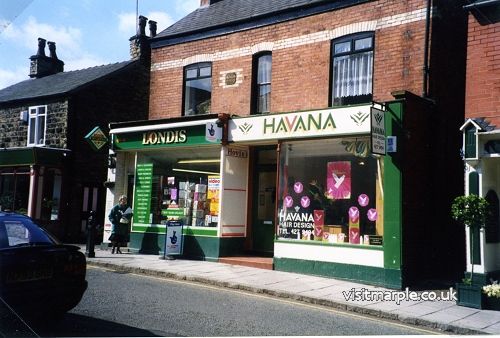 Looking to the future
You will not be surprised to learn that we have been monitoring the Covid-19 situation carefully with regard to our activities. Although the pandemic has eased considerably there is still a need to be vigilant and to limit social activity.
Consequently we have decided to cancel all meetings for the rest of this year, September to December. We will review the programme for 2021 nearer the time.
All memberships will be carried forward to next season but if there is any change in your circumstances or contact details please let the Membership Secretary know at This email address is being protected from spambots. You need JavaScript enabled to view it.
We will be continuing with our monthly newsletter and adding to the website so if anyone would like to contribute a short item for either it would be very welcome.
Hilary Atkinson, Chairman - [28th August 2020]
---
Ludworth School Extension
There is an application to extend Ludworth School that is currently out for comments, with a closing date of October 16th
Futher details may be found here
---
The clue is in the name - Fold. It means an enclosure from waste land or moor land, either for people or for animals. It still survives in the word 'sheepfold' but originally it had a much wider application.
The enclosure of common land has been a continuing process for centuries in England, but at first it was an occasional movement though it did become more systematic under the Tudors and the Stuarts. The early enclosures were mainly in southern and eastern England, south of a line from the Severn to the Humber but by the eighteenth century the Enlightenment was suggesting new approaches to agriculture as well as other fields such as transport and industry.
The final wave of land enclosures in England occurred between about 1750 and 1850 in the form of Parliamentary enclosures and these affected the north of England as well. The first enclosure movements in the Stockport area took place at the beginning of the eighteenth century at Heald Green but by the middle of the century the poorer eastern areas were being enclosed..Parliamentary inclosure acts were not just for existing agricultural land but also for the division and privatisation of common 'wastes' (in the original sense of uninhabited places.) In Romiley the western end of Werneth Low was enclosed by the 1750s and a farm and cottages was built at Greave to work the land. The same development occurred at Barlow Fold though on a somewhat smaller scale. It was recognised that these new dwellings could not prosper purely by working the land and they incorporated workshops for either weaving or hat-making. A similar development took place in Mellor in 1779 when the common land of Mellor Moor was enclosed.....