Marple Local History Society Archives
The 'archive team' at work, on a typical Thursday morning
Introduction
The Society has thousands of items in its archives, which have been collected since the early 1960s and are stored at the Mellor Parish Centre, Church Road, Mellor SK6 5LX. A team of volunteers meets most Thursday mornings and is currently working on producing a comprehensive catalogue, which obviously will continue to expand as the collection increases.
If you would like to help with the archives or would like to arrange a visit to look at particular items, please contact Hilary Atkinson at This email address is being protected from spambots. You need JavaScript enabled to view it.
There are too many items to list individually but a look through the various elements of the collection, reached by clicking on the left-hand, archive menu, will give you an idea of the diverse material that we hold in the archive.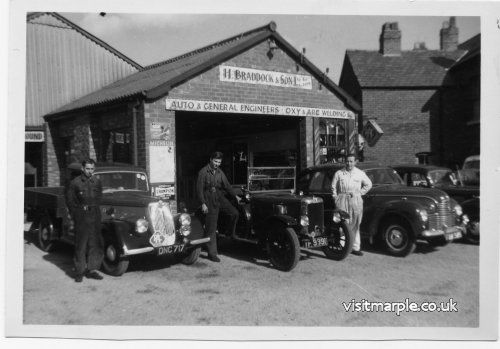 The picture was sourced, from the archive, via this link, with thanks.