Marple Local History Society Trips in 2010 - 2011
The 2010 - 2011 season saw us trekking over the Pennines, into and beyond Manchester before a final trip gliding along one of our local canals aboard the narrowboat "Bell".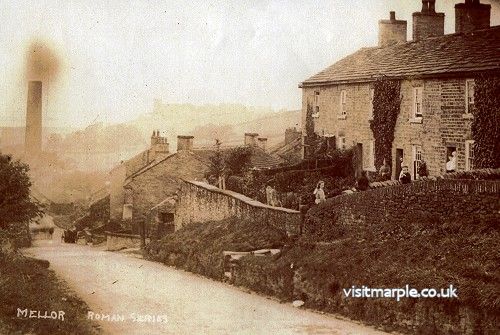 My father's chief leisure occupations were golf and gardening. He made a beautiful garden of our plot at the front of the cottage with immaculate lawn and beds of rose bushes. We had no back garden and there was no space for vegetables. Consequently, about the year 1920, he took over the tenancy of quite a large allotment on some terracing near the Wallers' mill site in Moor End. He worked this with enthusiasm and produced large quantities of fruit and vegetables, much of which he gave away to neighbours.
The first trip of MLHS's 2010 season was an expedition to the delights of Sheffield on Thursday 21st October.
As is customary on these occasions, a coffee and comfort break was called after an hour or so and on this occasion it had been arranged at the Visitor Centre and factory of David Mellor Cutlery near Hathersage.
In March we went to the People's History Museum on the banks of the Irwell. No coach was involved, we were directed to find our way there by public transport. (It is always assumed we all qualify for free travel - which may not be the case.)